Were you at our Late Summer BBQ? £50 iTunes Voucher Competition
As you will of course be aware, last night was our Late Summer BBQ, with Bootlaw, Kingston Smith and Great British Chefs. It was a wonderful evening of delicious food and exciting discussion.
We're so glad so many of you could make it and it was brilliant to catch-up with you all. Judging by the Tweets we've spotted last night and this morning, everyone had a fantastic time.
Congratulations to @TimSheed, @petit_monstre & @amoyal, who all won Great British Chefs' surprise prizes by finding the winning plates.
Win £50 iTunes App Store Vouchers
Great British Chefs are holding another competition with the chance to win £50 worth of iTunes App Store Vouchers, head over to their blog to find out more information.
They also took some brilliant photos of the night, each of the winners are below, but check out the rest in their set on Flickr.
Finally, we'd like to say a massive thank you to our sponsors and supporters, without whom, it wouldn't have been possible: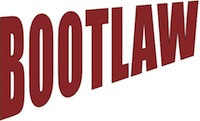 Bootlaw is a free boot camp and online resource for emerging technology, internet and digital businesses and the professionals working in them who want to learn more about the legal issues they face. With nearly 900 memebers, it is the biggest law-related meetup onmeetup.com and is brought to you by Barry Vitou and Danvers Baillieu, lawyers at international firm Pinsent Mansons LLP, which represents many prominent investors, companies and entrepreneurs on the UK's tech start up scene. According to the Wall Street Journal, Bootlaw is "changing the way lawyers to do business with start-ups". To join in and for more information, go to www.bootlaw.com or follow @bootlaw.

Kingston Smith is one of the UK's top 20 firms of accountants, with 500 people including 60 partners spanning seven offices across London and the South East. We work with a wide range of technology and digital related organisations and our sector specific focus means that clients work with a lead partner, who is responsible for the whole relationship and is supported by a team of experts who understand the opportunities and issues the industry faces.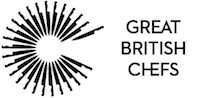 Great British Chefs is a new start up that celebrates and champions the best chefs across Britain. These are chefs who cook in their restaurants on a regular basis and whose food is distinctive and cooked with love. We are currently on the beginning of our journey and have launched with an iPhone and iPad app with 180 exclusive recipes from 12 Michelin starred chefs that can be downloaded here www.greatbritishchefs.com/the-app. Look out for a contest for people attending Bootlaw and in the meantime follow us on Twitter @gbchefs
Photo (cc) Great British Chefs // @GBChefs.