Chinwag's Late Summer BBQ, with Bootlaw, Kingston Smith and GreatBritishChefs.com
Sizzling sausages and other char-grilled delights are on the menu at our Late Summer BBQ on Thursday 8th September, combined with the opportunity for Chinwaggers, the Digital Mission alumni and Bootlaw regulars to gather, mingle, chat and sip a cold beverage. Let's face it, we don't need much of an excuse and it will be the end of Summer.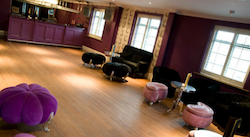 The Chinwag Team have joined forces with the dynamic Bootlaw duo, Barry Vitou & Danvers Baillieu along with a little help from Kingston Smith and Great British Chefs to organise a Late Summer BBQ on Thurs 8th September at The Driver, in Kings Cross, a chic boozer with an all-important roof terrace and BBQ, just round the corner from King's Cross station (the nice bit).
The event will run the event across two floors of the venue, the second floor and roof terrace. The BBQ will be sizzling away on the roof terrace, an area towering over the London skyline with comfortable seating and cosy nooks for networking chats.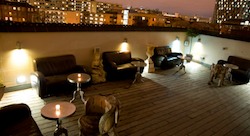 A floor or so down, the drinks will be flowing in the contemporary bar where you can relax with a chilled beverage in this funky lounge bar complete with vibrant comfy sofas.
On the menu there will be burgers and sausages a-plenty (and of course, vegetarian alternatives will be provided) with grilled veg, potato and mixed leaf salads for the more healthier of you. Also included with your ticket will be 2 drinks (your choice of a bottle of beer or wine, or for the non-drinkers, soft drinks).
Earlybird tickets are £15 +VAT, so make sure you get your tickets early!
The Late Summer BBQ is generously supported by: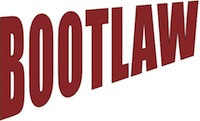 Bootlaw is a free boot camp and online resource for emerging technology, internet and digital businesses and the professionals working in them who want to learn more about the legal issues they face. With nearly 900 memebers, it is the biggest law-related meetup onmeetup.com and is brought to you by Barry Vitou and Danvers Baillieu, lawyers at international firm Pinsent Mansons LLP, which represents many prominent investors, companies and entrepreneurs on the UK's tech start up scene. According to the Wall Street Journal, Bootlaw is "changing the way lawyers to do business with start-ups". To join in and for more information, go to www.bootlaw.com or follow @bootlaw.

Kingston Smith is one of the UK's top 20 firms of accountants, with 500 people including 60 partners spanning seven offices across London and the South East. We work with a wide range of technology and digital related organisations and our sector specific focus means that clients work with a lead partner, who is responsible for the whole relationship and is supported by a team of experts who understand the opportunities and issues the industry faces.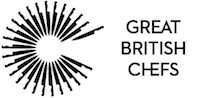 Great British Chefs is a new start up that celebrates and champions the best chefs across Britain. These are chefs who cook in their restaurants on a regular basis and whose food is distinctive and cooked with love. We are currently on the beginning of our journey and have launched with an iPhone and iPad app with 180 exclusive recipes from 12 Michelin starred chefs that can be downloaded here www.greatbritishchefs.com/the-app. Look out for a contest for people attending Bootlaw and in the meantime follow us on Twitter @gbchefs
// Get your Late Summer BBQ tickets now!
Photo (cc) Christopher Aloi