Space Mission UK: A Week of Science, Innovation and Inspiration in California. And an Election, too.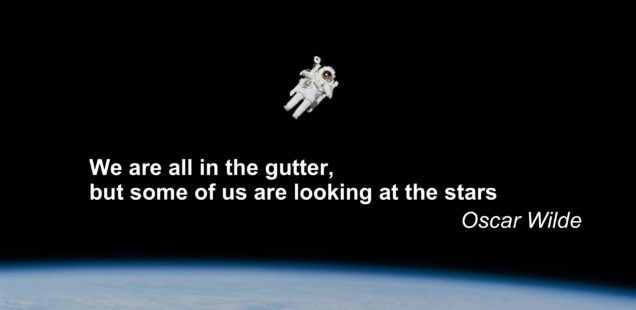 Witnessing the US election up close was surreal. I was lucky enough to spend that week travelling the length of California with ten of the UK's top "New Space" companies for the third Space Mission UK trip.
As we boarded the plane in San Francisco to fly to LA, the results had just started to arrive. By the time we arrived at a crowded, but eerily silent hotel bar, The Donald was pretty much President-elect Trump. Fresh from the Brexit surprise, we were able to provide some counsel for our American friends.
Spending a week travelling the length of California with a group of experts in space technology and its applications inevitably means your perspective is shifted from earthly matters towards the heavens or at least the Kármán line (100km up, where space officially starts).
The ten companies taking part in the mission do incredible things: building small satellites faster, cheaper and lighter; using lasers to beam data from space; measuring rocket fuel in zero gravity; deploying a nanosatellite constellation for cheap voice, instant and text message communication; alerting rescue services to crashed motorcyclists; running the world's most famous satellite earth station and sending live HD video from the moon.
It's clever stuff and it's difficult to do. The hardware is going into space. There's even a test called "shake'n'bake" which simulates the rocket journey and space environment - trying to shake it to bits, then heating and freezing. Ouch.
Don't get me started on the software. Put it this way: kids, if you wanna do space stuff, pay attention in maths and physics!
Selected Highlights
The focus of this mission was the hunt for investment. Securing investment in a UK firm from US investors is notoriously tough.
Before getting on the plane each delegate went through an intense prep session: first the Satellite Application Catapult's Sprint programme followed by a two-day pre-mission workshop with pitch doctor, Annette Kramer (check out her top pitch tips) and feedback from investors including Seraphim Capital.
Our first VC meeting with Sunil Nagaraj at Bessemer Venture Partners put this training to the test and gave the group first-hand experience of an Silicon Valley investor. In one hour, 10 companies pitched, got quizzed and received feedback. An intense session that perfectly set the scene for the week.
Over the next few days the group rubbed shoulders with General Catalyst, Synapse Partners, StepOne, Naiss, TURN8 Innovation Fund, MIT Angel Network, GSV Asset Management, Seraph Group, Founders Fund, BMNT Partners and BootUP Ventures amongst others.
Other highlights included a session with NASA Ames Research Center. At a briefing in the shadow of the disused zeppelin hangar at Moffet Airfield, the group got a taste of the breadth of NASA's research work.
Plenty of space-related action, as you'd imagine, but the application of the technology to commerce is front and centre. Projects include work on electric cars and developing a campus that includes Singularity University and skyTran, developing high-speed personal elevated maglev trains.
Another eye opener was SRI International, formerly Stanford Research Institute a 2000 strong independent R&D centre that works with government and industry.
They also incubate ventures internally with a longer timeline than conventional venture capital investment. Silicon Valley VCs are tapped when it's time to spin out the ventures with eventual profits ploughed back into research.
SRI's history is as impressive as it is daunting. It was the first node on the forerunner of the Internet, the ARPANET whilst the domain name system started life in their labs. Recent spin outs include world-leading robot surgery company Intuitive Machines, Siri and Superflex, a "superhuman" fabric suit.
Our final meeting was with the team at the Virgin Galactic Launcher One rocket factory. There's no way to write that sentence without a hint of #humblebrag. If I mention that they were in the middle of a chilli cook off when we arrived, it doesn't get better, does it?
The choicest bit of kit in a rocket factory? One is a little spoilt for choice, but this DMG MORI's room-sized 3D 'printer' and milling machine is the standout. It can 'print' and mill different types of metal using a laser, even blending them together. It's still a prototype but there's a whole maker community out there who'll be slavering at the possibilities.
The Space Mission UK companies are testament to the UK's engineering and entrepreneurial chops. Luckily we were joined by video whizz Ollie Graham who put together a video round-up of the mission.
Here's a quick run-down of the companies in non-engineer speak. Their websites and the official Space Mission UK lookbook for more info.
Boom(s)! And Antennas
Oxford Space Systems who use carbon fibre in clever ways to create incredibly light antennas and booms for satellites and have just broken a record for the time taken to develop a product and get it into space, just 30 months.
Satellites for All
Open Cosmos, graduates of the Entrepreneur First accelerator programme, have created a one-stop shop for anyone who wants to launch a nanosatellite, for a few hundred thousand pounds, they'll include your technology into a satellite, launch it and handle all the relevant licensing. Only a year old, their first satellite will be launched before the end of 2016.
Super-Fast Space Broadband
It's not just slow broadband that's a pain, getting data back from space is tricky thanks to slow radio links, weather patterns and this whole spinning planet thing. Archangel Aerospace are developing a platform using lasers to create the space equivalent of super-fast broadband.
Rocket Fuel, My Precious
Imagine you can only fill the petrol tank in your car once, then it's welded shut. And there's no fuel gauge. And it costs $160m. That right there, is the value of the rocket fuel on a satellite. Luckily, Atout Process have figured out a method to accurately measure fuel in Zero G.
Credit Card Sized Comms
Satellites are pretty useless if there's no way to get the data back from them, a radio is a pretty crucial piece of kit and it's the size of a laptop. e2E have developed a new version that manages to pack everything into a credit card sized package opening up a world of possibilities in space and for satellite applications.
Satellite Ground Station Famous
In 1962 the first TV pictures sent across the Atlantic were received by a giant dish on a 160 acre site in Cornwall. Goonhilly Earth Station is the world's most famous ground station controlling and receiving data from satellites and missions to the moon.
Realrider to the Rescue
Falling off a motorbike is bad. Getting separated from the bike so the emergency services can't find you is worse. Real Safe Systems, experts in road safety and crazy enthusiastic bikers, have developed REALRIDER an app that knows when a biker has crashed and uses satellite data to alert the emergency services. Live in the UK, it launches in Canada in 2017.
Space TV
Serial entrepreneur Charles Black is such a space nut, he chose the ticker symbol NASA for his IPO. Now running Sen, he's developing optics to transmit live HD video of the earth from space with the moon and Mars in his sights.
Constellation of Nanosatellites
Sky and Space Global are building a constellation of nanosatellites to provide voice data and instant messaging to underserved populations around the globe at a fraction of today's costs. Fronted by the former Head of Space Systems for the Israeli Airforce, the first three satellites launch next year with the full network live by the end of the decade.
Tackling Space Obesity
It's not just a gentleman's midriff where extra weight is a bad thing, any extra weight on a satellite adds thousands to the launch cost. Materials experts, TISICS can reduce the weight of metal components by up to 70% using metal matrix composites reinforced with its proprietary ceramic fibre. That's clever space-age materials to the likes of you and me.
Space Mission UK are a series of entrepreneurial missions run by Innovate UK and produced by Chinwag. Keep an eye on future plans using #spacemisionuk hashtag and signing up for email alerts at http://spacemissionuk.org.
Header image (cc) NASA. Space Mission 3 pics available on Flickr. This post originally appeared on toodlepip.