Chinwag's Great British Tea Party at SXSW 2012
Sun 11 Mar, 2012 from 5:00pm - 8:00pm
Brush Square Park, East Tent
Cost: Free (RSVP Required)
Anyone for tea...?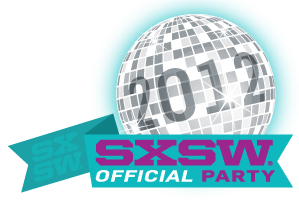 Join us for Chinwag's Great British Tea Party, an official SXSW party, for all the international folks heading to Austin for South by South West (SXSW). Sample the delights of British Afternoon Tea, complete with the finest selection of English afternoon tea cuisine along with Pimms, beer, wine and soft drinks for those non-drinkers.
Organised by the UK's leading digital community, Chinwag, swing byBrush Square Park (East tent, across the street from the Convention Center) on Sunday afternoon (11th March, 5 - 8 pm) for some excellent British inspired food & drink, company and chatter.
If you're based in the UK, why not pop along to our pre-SXSW Mixer on Feb 29th?
Why Come Along?
SXSW brings thousands of likeminded people from across the USA to Austin, providing a unique chance for everyone to get together - that just doesn't happen at conferences in San Francisco or New York.
This year over 1500 International delegates are expected to make the journey to Austin, including leading digital firms from the UK with UKTI's Mission to SXSW and delegates from Australia, Canada, Ireland, Sweden, South Africa, Singapore, Taiwan, Germany, New Zealand, Japan, Holland, Spain, India amongst many, many others.
What better way to bring together the best people in digital from across the USA and across the world? It's a great chance to meet lots of interesting people and find out about the digital industry, trends and innovations from across the world.
Grab a Pimms and some cake and discover some of the opportunities beyond your own borders.
RSVP!
The Great British Tea Party is an official SXSW party and you'll need to RSVP to guarantee entry.
Your Hosts

The Chinwag community is a focal point for digital media practitioners in the UK and beyond. Founded in 1996, it has grown into a community media company that publishes websites, discussion forums and blogs supporting the people and companies who work in the digital industry. In February 2007 the Chinwag Live events series launched, topical panels discussions that have also gone on tour around the UK. Since July 2008, Chinwag have worked closely with UK Trade & Investment in organising the Digital Mission series, which help UK digital SME's to expand their businesses abroad, forge partnerships with US companies and seek investment from overseas. Chinwag also provides consultancy services and support for overseas firms looking to develop their business in the UK and European markets.
Supported by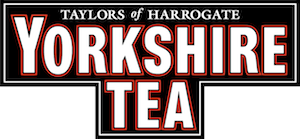 Digital Shoreditch

Digital Shoreditch is the festival celebrating the outstanding creative, technical and entrepreneurial talent of East London and Tech City. Our collective ambition for 2012 is to deliver London's greatest digital and creative tech festival from May 21st to June 1st. Our vision is to be as significant as South By South West within four years and be recognised as one of the world's premier events for showcasing the most talented companies and individuals within the digital and creative technologies sectors. We want to showcase your talent and products, so please visit us at http://digitalshoreditch.com and get involved.
PlayMob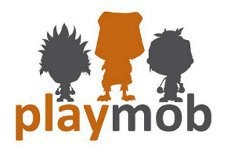 Revolutionising giving through gaming, PlayMob enables digital content providers to monitise their products through in-game "charity sponsored" micro-payments.
PlayMob enables charities to fundraise through gaming. PlayMob have created a platform, GiverBoard to allow charities to connect with in-game objects. This allows giving to be daily, frequent and a simple and fun way to engage those who may not normally give.
Sign-Up.to

Juggling too many logins to manage your marketing? Get your act together! Open your free Sign-Up.to account today and manage your social, mobile and email marketing in one place.
FutureGov

FutureGov: Helping to shape the future of government. We do digital, design and change for government.
Esendex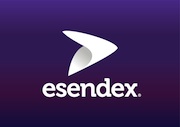 Esendex are the UK's leading provider of business text messaging services. They provide a portfolio of services that enable the sending and receiving of SMS via the web or email services. Esendex also offer an SMS API that facilitates the integration of SMS services with websites or applications.
Photo (cc) French Tart
Javascript is required to view this map.